As the year is wrapping up, I thought it would be fun to do a round-up of my favorite moments and favorite reads.
Favorite Moments:
Signing with my literary agent and landing my book deal for American Panda!
Meeting so many new virtual friends! Thank you to my followers—I'm so happy we connected!
Meeting ChiYA and other writer friends! Before this year, I was a lone writer, and thanks to Claribel and BEA, I have a lovely group of friends to take this journey with. I'm so thankful for their support!
Favorite Reads: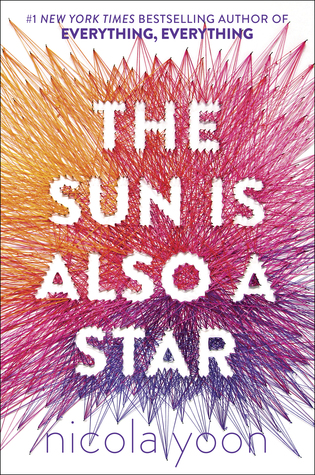 Simon Vs. The Homo Sapiens Agenda, Becky Albertalli
The Sun is Also a Star, Nicola Yoon
I love these two books so much that I've been rationing out a chapter at a time—I don't want them to end!
To All the Boys I've Loved Before, Jenny Han
The Night Circus, Erin Morgenstern
Stalking Jack the Ripper, Kerri Maniscalco
Mosquitoland, David Arnold
Hundred Lies of Lizzie Lovett–coming Jan 2017! Chelsea Sedoti
You'll Miss me When I'm Gone–coming spring 2018! Rachel Lynn Solomon
Goals for 2017: Continue writing and never forgetting what a privilege it is. I hope to continue to love both the ups and downs, and to enjoy the debut experience. And I hope to make many more writer friends!
Happy Holidays and Happy New Year everyone! Wishing you all the best for 2017! Keep writing, keep fighting! What were some of your favorite moments and reads, and what are your goals for 2017?